Sterling Silver: Upgrade Your Earring Order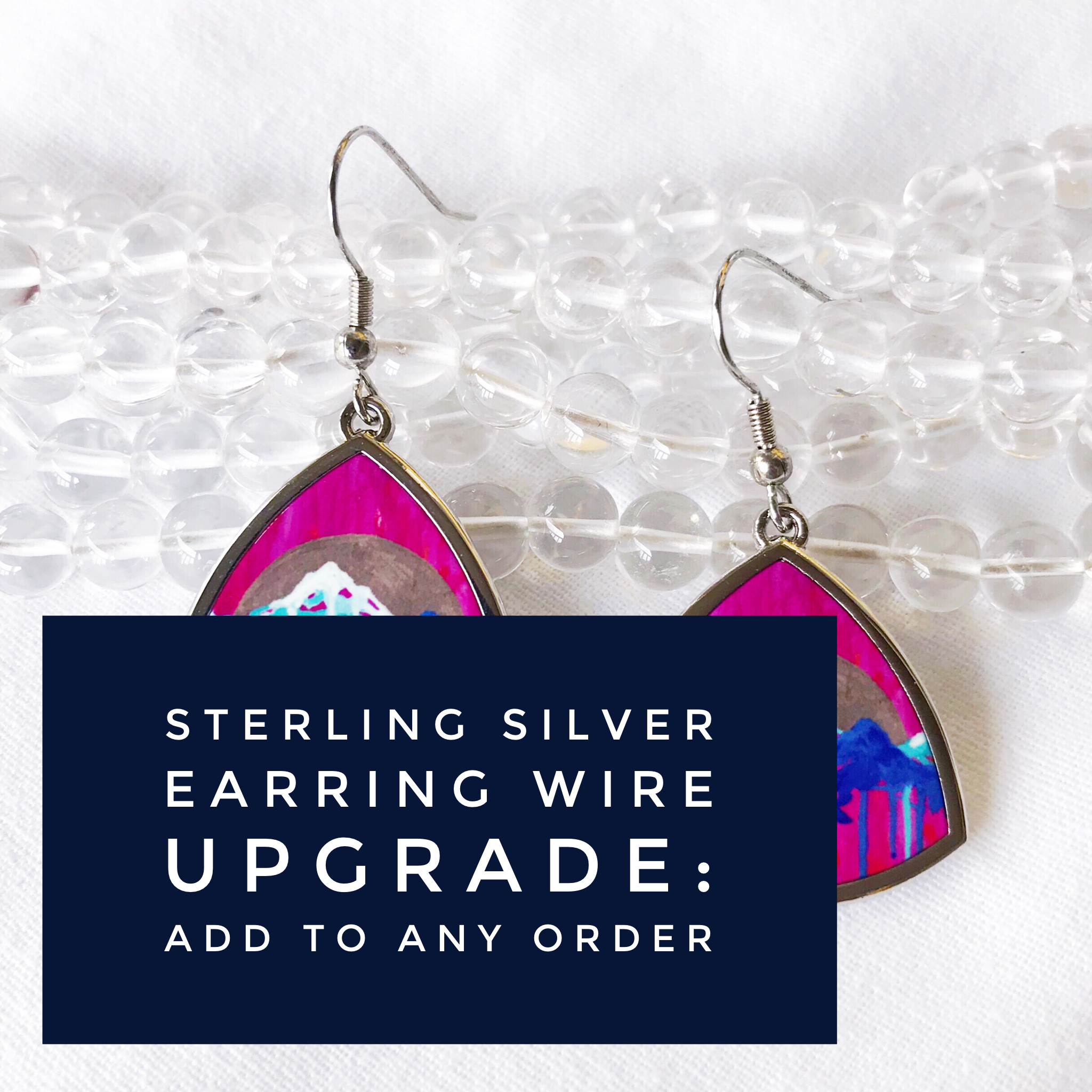 Sterling Silver: Upgrade Your Earring Order
Sensitive Ears but still want the Original Art Earrings?
Don't miss out!
Simply select this upgrade and the fishwire earring post will be substituted for Sterling Silver and that's it! Win-win.
The original earrings are created with zinc alloy.

The earring art/decoration will remain the same.

This is an order *add-on, NOT a set of earrings.